Exceed your goals by keeping your teams on the same page
Try Simple Goals for free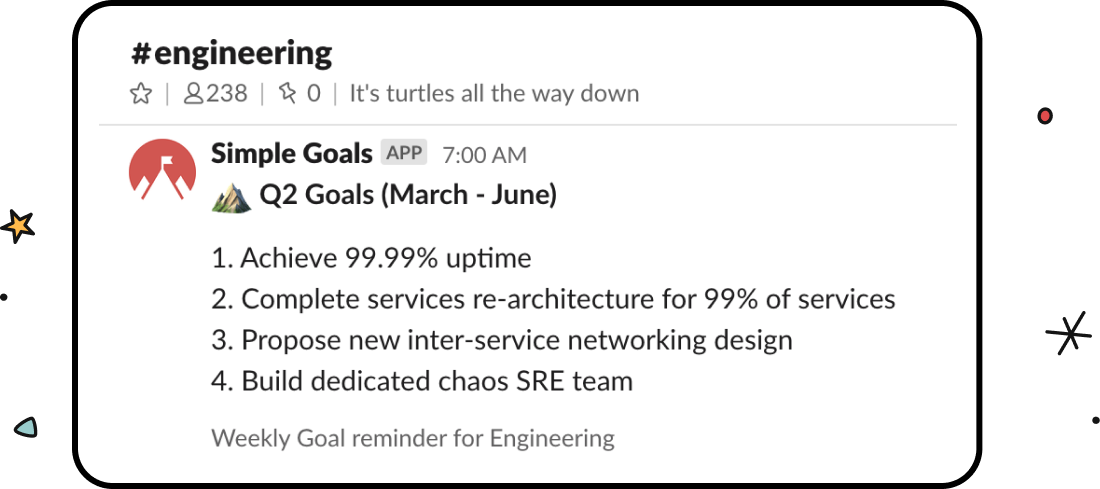 Simple Goals brings goal awareness to your team, organization, and company
The Problem
There is a large distance between front line work and agreed goals. Goals are often hidden away in inaccessible documents or spreadsheets.
Goals aren't top of mind, so teams aren't working towards them. As a result, they fall short of goals and limit their own potential.
Outcome: Teams not moving forward together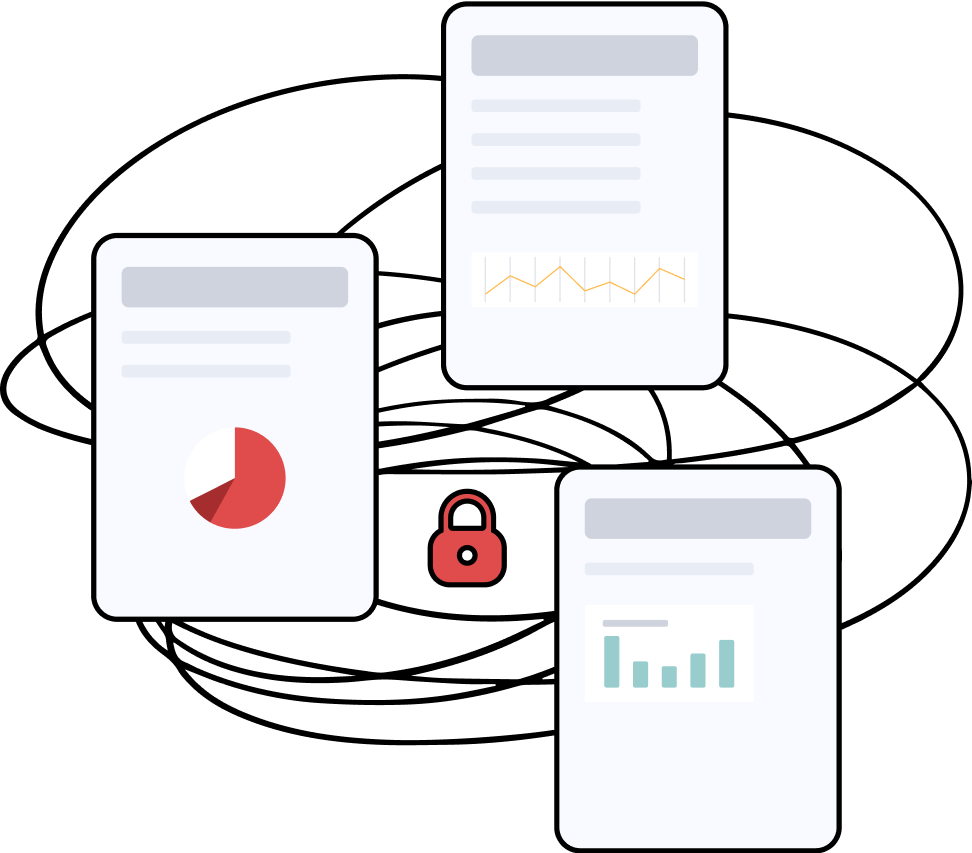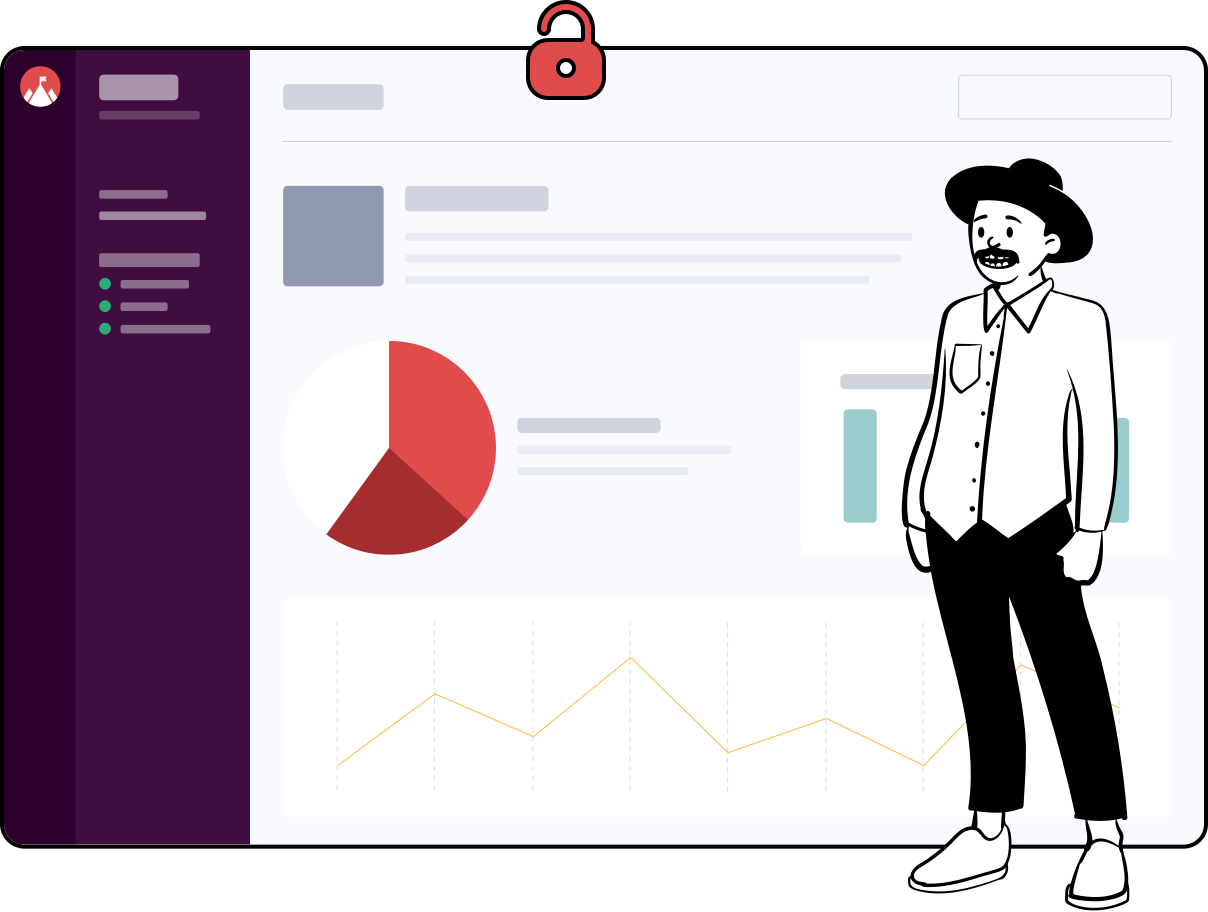 The Dream
Zero distance between goals and day to day work. Teams are fully aware and aligned with goals, making progress against them every day.
Goals are achieved and even exceeded, accomplishing more than was thought possible.
Outcome: Teams aligned behind one vision and moving forward together
30 DAY FREE TRIAL
Unlock the power of team alignment
Get started with Simple Goals in minutes
$100/team/month
Minimum of 10 teams
Start free trial

Billed annually or monthly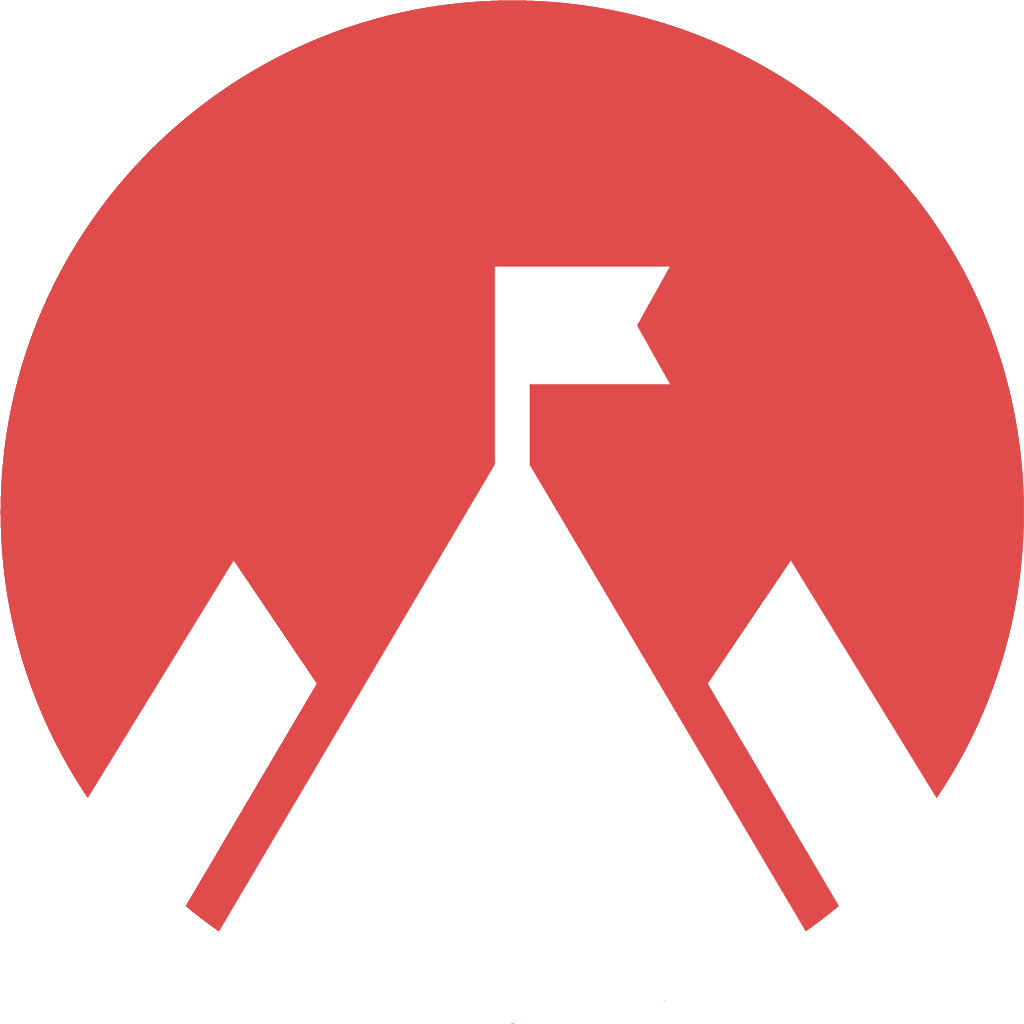 Meet Simple Goals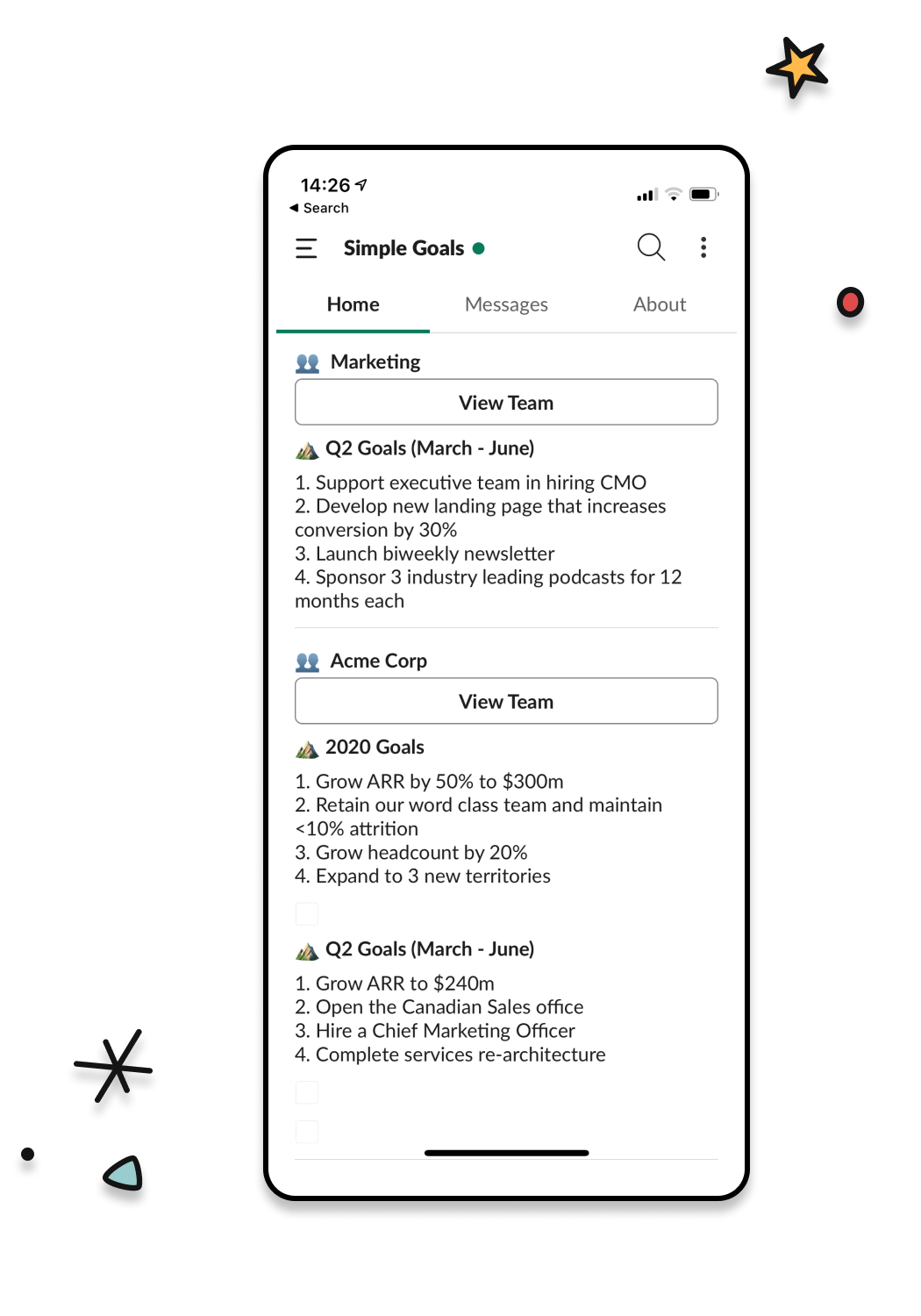 Review goals on the go
Your teams hang out in Slack. It's where they spend time and collaborate
Simple Goals brings goals into Slack, to the place where work happens
Goals are never more than one click away and can be reviewed in seconds
Weekly goal reminders keep teams on the same page
Break down collaboration barriers by surfacing team priorities for anyone to see
Make it
impossible

for anyone to forget the goals they're working towards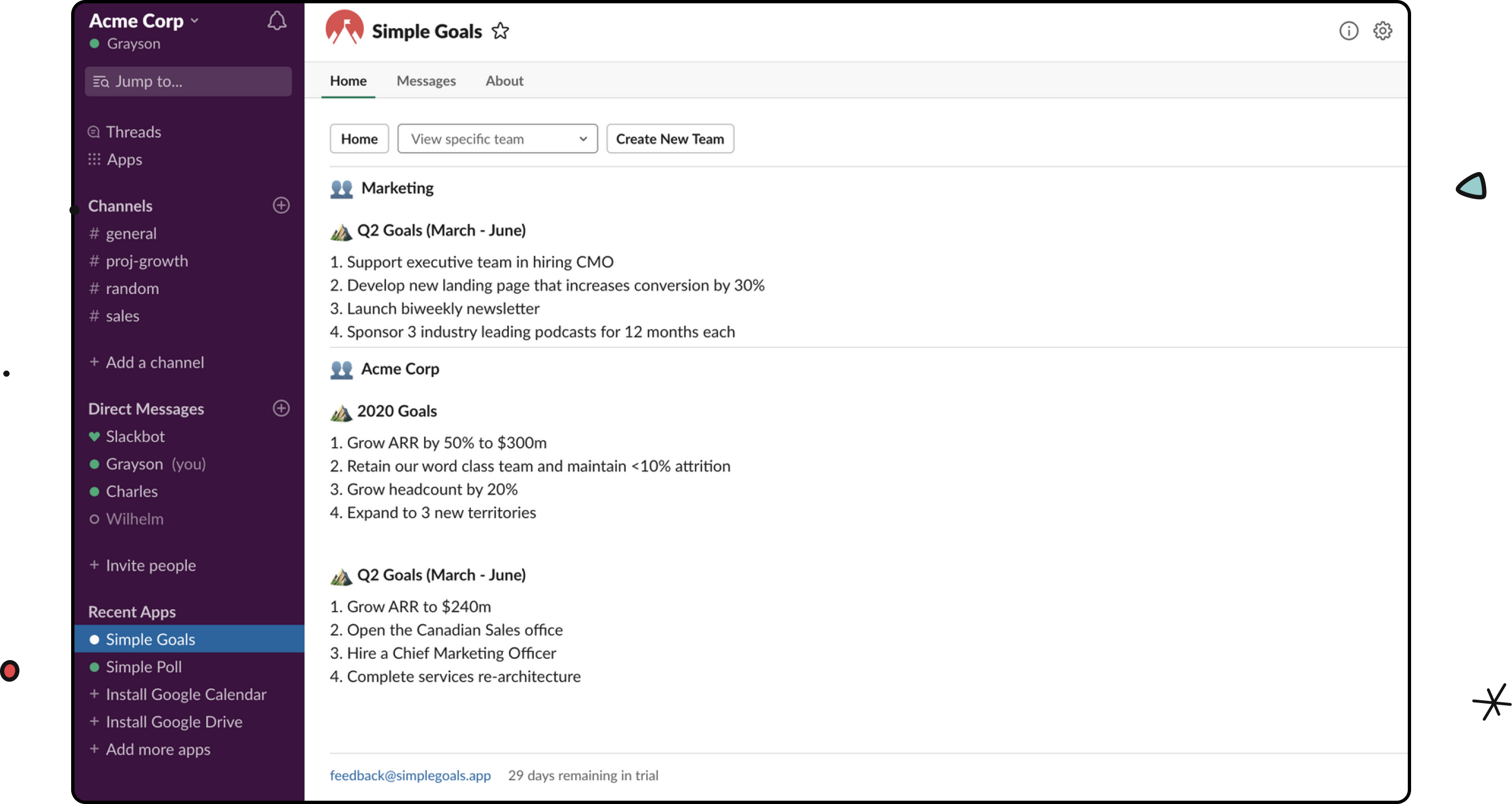 1-click access to any team's goals right within Slack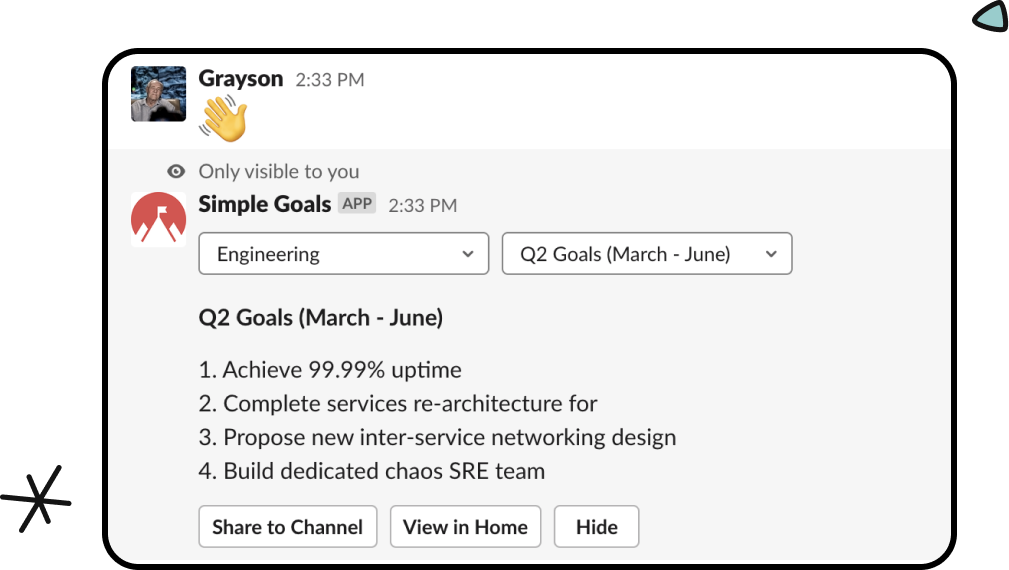 Bring goal context to any conversation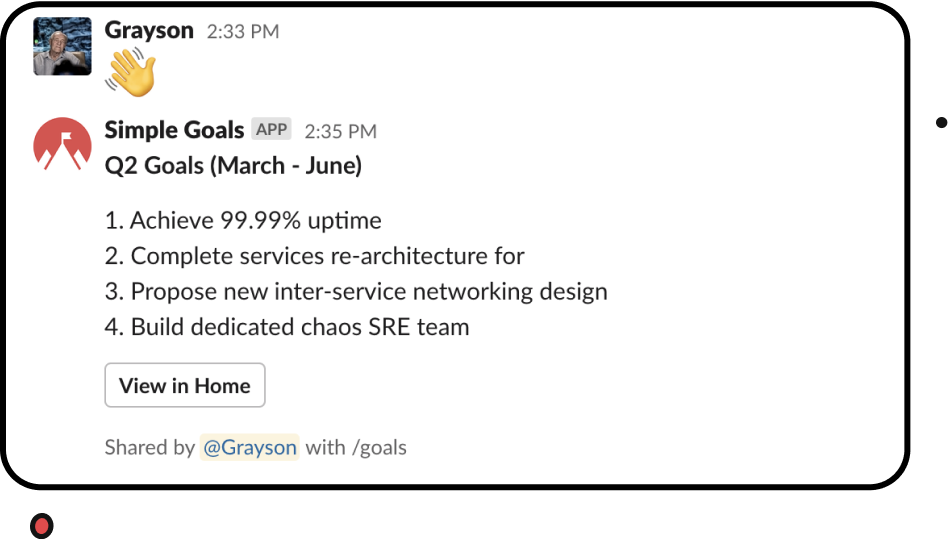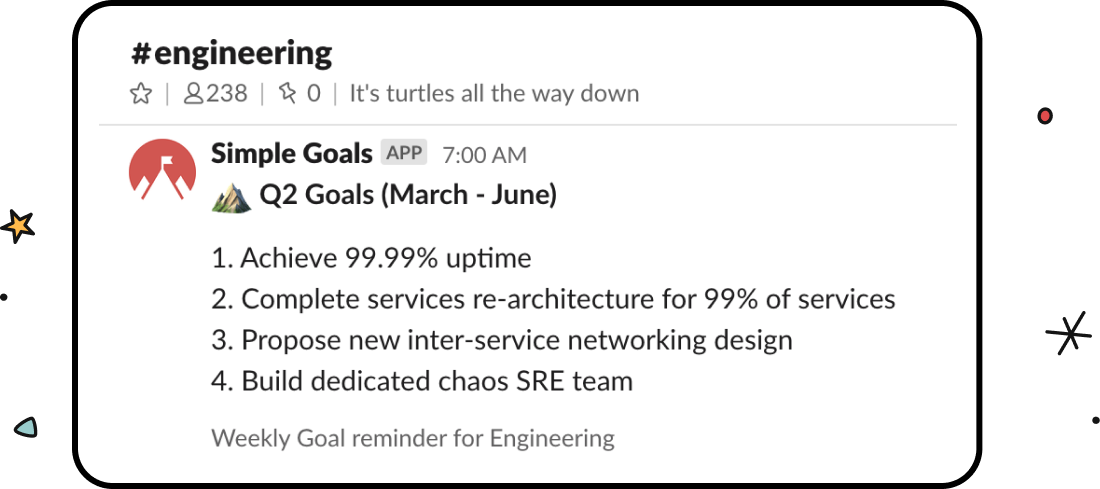 Weekly goal reminders
The cost of misaligned work
What is the cost of just one engineer working towards the wrong objective for a week?
Estimated cost of misalignment
$
4,615
Over 2 weeks if 1% of employees are not working in alignment with goals
(100 people in the organization, average salary: $120k)
30 DAY FREE TRIAL
Unlock the power of team alignment
Get started with Simple Goals in minutes
$100/team/month
Minimum of 10 teams
Start free trial

Billed annually or monthly
Your goals are securely encrypted. In transit and at rest
It takes just minutes to get set up
First-class support for Slack Enterprise Grid
Simple Goals focuses on goal awareness & transparency. There is no need to change your existing goal setting process
Developed and maintained by the same folks behind popular and "essential" Slack app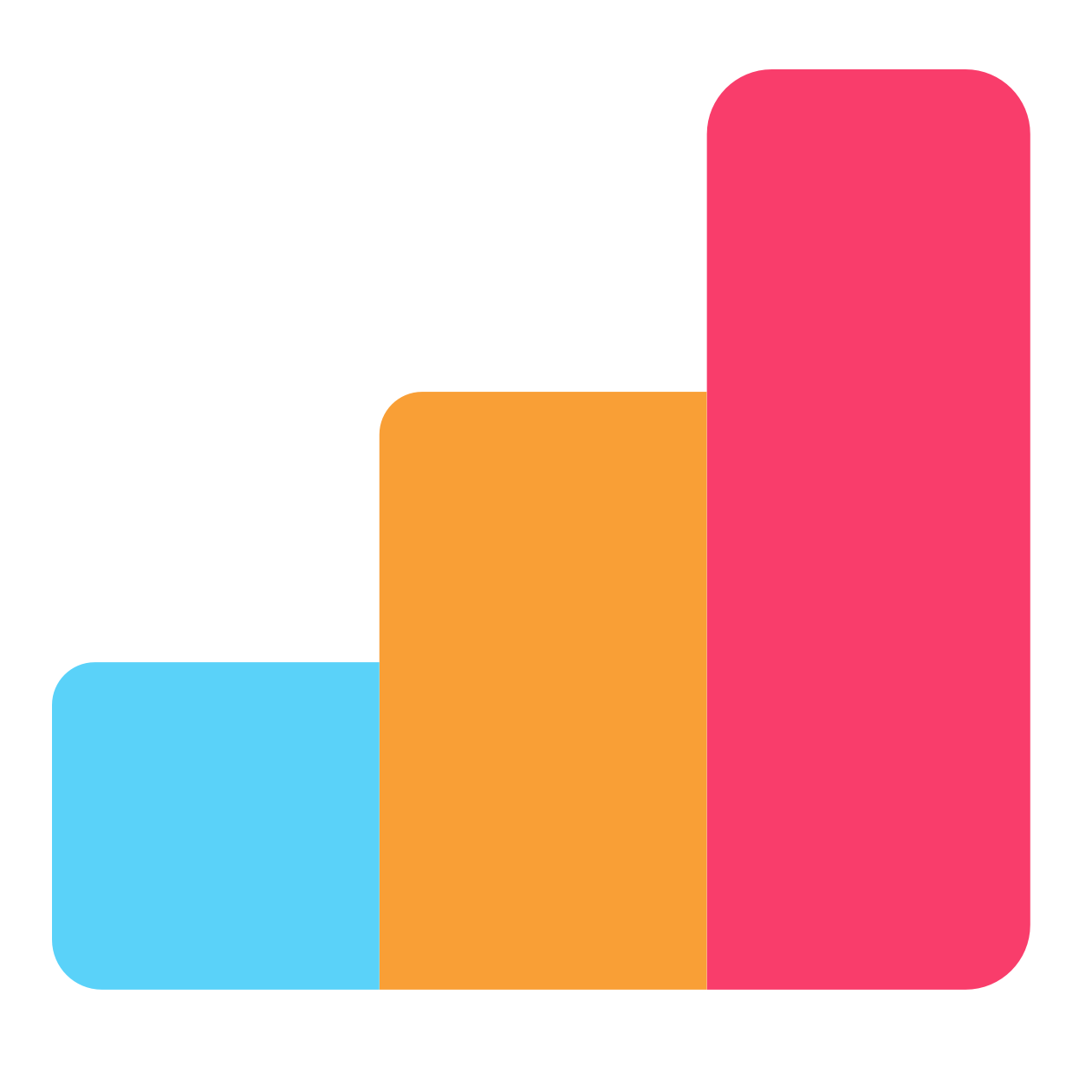 Simple Poll
We can't wait to help you exceed your goals